How did you find your time at International Screen Academy?
Acting school is really weird and hard to explain to people who didn't go to acting school. There's all these things about it that, like… We are the same people, the same ten people for like three years and you know everything about them. Like, I know all these things about these people that like half the people they end up in relationships don't know and I know and I see them everyday. You kiss half of them because you have to in scenes.
But you party together, you live together and it's all these people who want to be actors. This is the other element. I mean, you have the craft, you have all this obsession and that's great, although wanting-- but then it's this other element of like, acting school is essentially people who aren't necessarily actors yet, but want to be-- music makes more sense right? It's just people who put the time in and keep developing and find their own style or whatever. Most musicians I know kind of reap the benefits of whatever they put in.
Acting is so weird; you know, it's half based on looks, or luck. I don't know, I still think you can work hard and find a way in, like, you just got to find your thing but the thing about acting school is all these "kids", we don't understand that and I don't think half the teachers understand that. So people are trying to figure out how to be the next Cate Blanchett… and everyone in the class thinks it's them. Everyone is like, "oh yeah!" and they're most obsessed with trying to prove they're that, then working on the acting. It's hard because acting is so intangible, people get so lost in everything surrounding it, instead of the acting itself and then the other thing is that acting is the ultimate ease so you can't-- you have to do the work but then let it go. As opposed to everything else, where you just do the work. And also (in) the acting world, you can't seem like you try. With music people respect it, "Oh fuck! Look at how you spent ten hours getting that riff down" in acting it's like, "Oh, I don't even know what I did, it just came out, like I don't even prepare. I just--" [laughs].
And then there's this interesting thing about film acting, I mean people generally respect-- I'm more film, just because I love film, I've always loved film - I just love film. I want to make films as well but I still like-- I used to hate theater, I used to be very cynical about it, "it's not truthful, blah, blah, blah" but I had this amazing director in my last year of acting school called Janine Watson and she convinced me, she changed my mind, I'm like, "okay, theatre's great." But in theater, especially if you go to New York, or whatever, people respect theatre actors as a craft. It is, you can't just walk onto a stage, you can't. You'll fail, your voice-- people want be able to hear you. You have to be able to repeat it. It's impossible for amateurs to theatre act, so people do respect that, but film…
I understand film making as well. And I say this all the time; it's like how many times have we seen a TV show about hot young people and you can say it's trashy or whatever, like The OC or-- I don't know I haven't seen many of them, what's the one right now? Pretty Little Liars? Riverdale! That's the one. I haven't seen it but people say it's trashy but it's also SO watchable. Why is that? Because-- it's the same thing with that rise of all these twenty-something adorable YouTubers who are just like, I don't know, filming themselves eating marshmallows. Millions of views!
It's because, you know how some people have that belief that they can't have photos taken of them because it will steal their soul? Film making is just as-- there are all these technical elements but all it's really trying to do is get a real human element in the frame and the thing about youth is, there's just so much there. If you just put a bunch of hot young people on camera, it's not just that they're hot, it's (that) young people are so lost at sea and trying to find their identity and they're not settled down in relationships. They're not settled on anything, so they are constantly, without knowing it, throwing all these energies around and the bounce off each other and create something interesting to watch. So, with film acting, half the time you don't need an "actor".
It's hard to explain but there's a whole-- some kinds of film acting require acting and some don't as much, but you can always see an actor. You know what I mean? Because if you throw a real-- okay everyone can act (but) my point is, it's not a negative thing, I'm not saying, "Fuck all the pretty substanceless people." I'm saying they're interesting in their own right because it's just about human elements but then if you also get someone who is also conscious about what they are doing, then you get someone like Timothée Chalamet, that's what happens because they can also say something with what they're doing. It's just that, because if they're aware of what they're doing, yet still manage to make it intangelably free, that's how you get Timothée Chalamet, if you can combine those two things. You can always spot a thoughtful actor. Even if they're in a trashy TV show.
"I like seeing the potential in other people's stuff."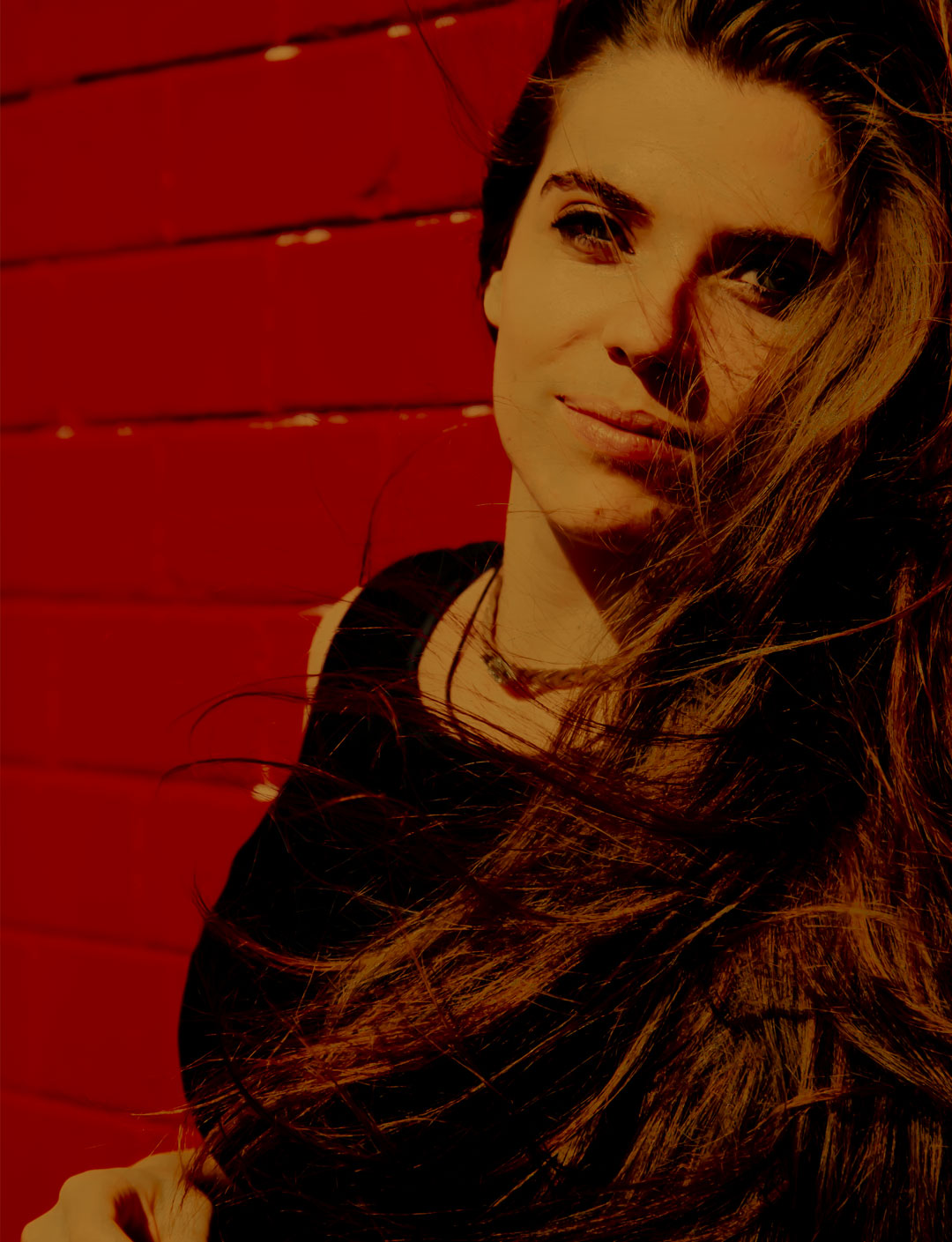 So, this brings us to your own shown, Nothing Lasts Forever which you wrote, starred in and produced, that's a big effort, something no one can take away from you now, what was involved and why did you do it?
That's what I mean, it really did spring from that Jam Night thing and it was also because I was so frustrated-- what was that thing you said to me (in reference to reaching out for an interview), "when I looked up your play, I realised you're not just an aspiring actress" that's a horrible thing, but it's also true. It's like, I felt like I had so much to say and so much to give but no one's giving me a look in and it's like, I don't blame them, like what actual reason do they-- they're busy people, why the fuck should they give me the time of day when there's a hundred other, thousand other girls saying, "Me too!" And this is not arrogance, I just think I have something to say, I don't know if they do? But there's no way for this person to know if I have something to say until--
And it wasn't about proving myself. Life makes sense to me when I make art and I need it, I just have to! Again, pretentious I do art for the sake of art and it was so cathartic as well, like that story in my own life. Turning that into art; I basically just made people watch me whine about my problems for an hour and a half. But, you turn it into a nice melody and everyone is, "Ah!"
What were the logistical challenges of putting on a production like Nothing Lasts Forever?
Definitely, that was a challenge because-- yes, not just "written and directed" but also produced by me and that is the bit, for the love of god, next time I need someone else to do that. It's like, I'm just-- I need a sensible person around because I just can't be bothered. I'm just like, "I don't want to send emails, I don't want to write budgets, I want to think about the show" and even talking to me I go on tangents; artistically and emotionally.
I did it because I had to, I mean I liked making the poster [laughs] that was fun! But I was lucky, I have a friend Alyssa Stevenson - shout out! Who I went to acting school with. The thing about acting school is, and my specific course was film acting, like eighty percent acting and twenty percent filmmaking, so there are lots of people in our class that have gone on to do other things. So Alyssa is an actor but she's also a producer, she works for Stan and she's produced a couple of indie-theatre shows and she's a friend of mine and I was like, "Please just give me some tips." So she was like, "You need to do this, you need to this." I mean she was great, that's what I mean, how would I have done it, she made, like, a schedule for me, "By this day you need to email these people."
That's what I mean, having people around me. Again, I'm no one so to put this on I needed to have my visions as clear as possible so I could go to people and say, "This is this, I need you to do this specific thing." Because people don't have time to waste, people don't have time-- time is not an infinite resource.
So, for example, in theatre, lighting is usually done-- you get a week in the theatre and you bump in and the director and the lighting designer sit there and go, "Oh, what can we play around with?" They spend a day playing around and then they plot them, the next day you do a tech rehearsal. I was like, "I have one day in the space" [laughs] because I was self-funding it and I was like, "I only have one day." So I was like, "I'm going to have to design the lights" but I don't know anything about lights, so I had to learn that.
So, I asked the venue, "What lights do you have specifically?" And then I asked my friend Tom - I went to acting school with him - and asked, "What's easy, what will work?" And then I went through the script and drew pictures and highlighted all the cues so on the day he could just go; "Cue, cue, cue, cue…" because if I didn't do that it wouldn't have happened.
Like, you don't have a choice. I've always worked that way. It's like, to have the end product which is written for the audience—by the way—so many artists are like, "Me, me, me...", "No one cares about you, who cares about you, there's a million people in the world, why should we care? Think about the audience."
So, it's for them and you've got to have the end product there with space for creativity obviously, otherwise it gets rigid and then you've got to reverse engineer everything otherwise you get lost and you're not going to get the result you want.
I've always done this, it's like when I made YouTube videos I made mostly covers. I made, like one YouTube video about my life because I wanted to and I was inspired by, specifically, itsamemyleo. He's a great YouTube filmmaker and I wanted to make a film about my life kind of but the thing is, I didn't have editing software, so I literally had to use (Windows) Movie Maker which is like garbage! You can't do anything, the thing about Movie Maker is-- have you ever edited things?
Lorenzo: Yes, lots--
Naomi: The thing about Movie Maker; you can't cut clips! You can't make a cut! You have to trim it, cut it and paste it and then trim it again and try and make it line up, it's just like a disaster so it took me so many more hours than it should have and I couldn't even edit audio, so I had to go into Audacity and like put things together and then try to like, add it as a music track. It was ridiculous, but because that's how-- it forced me to be so clear because I had to know what I wanted to go through the stupid process to get there and then, it gives you clarity that when you finally get the good editing software, you go, I know what I need. It's good to learn with a handicap.
"The narrative is controlled by whoever has the loudest voice."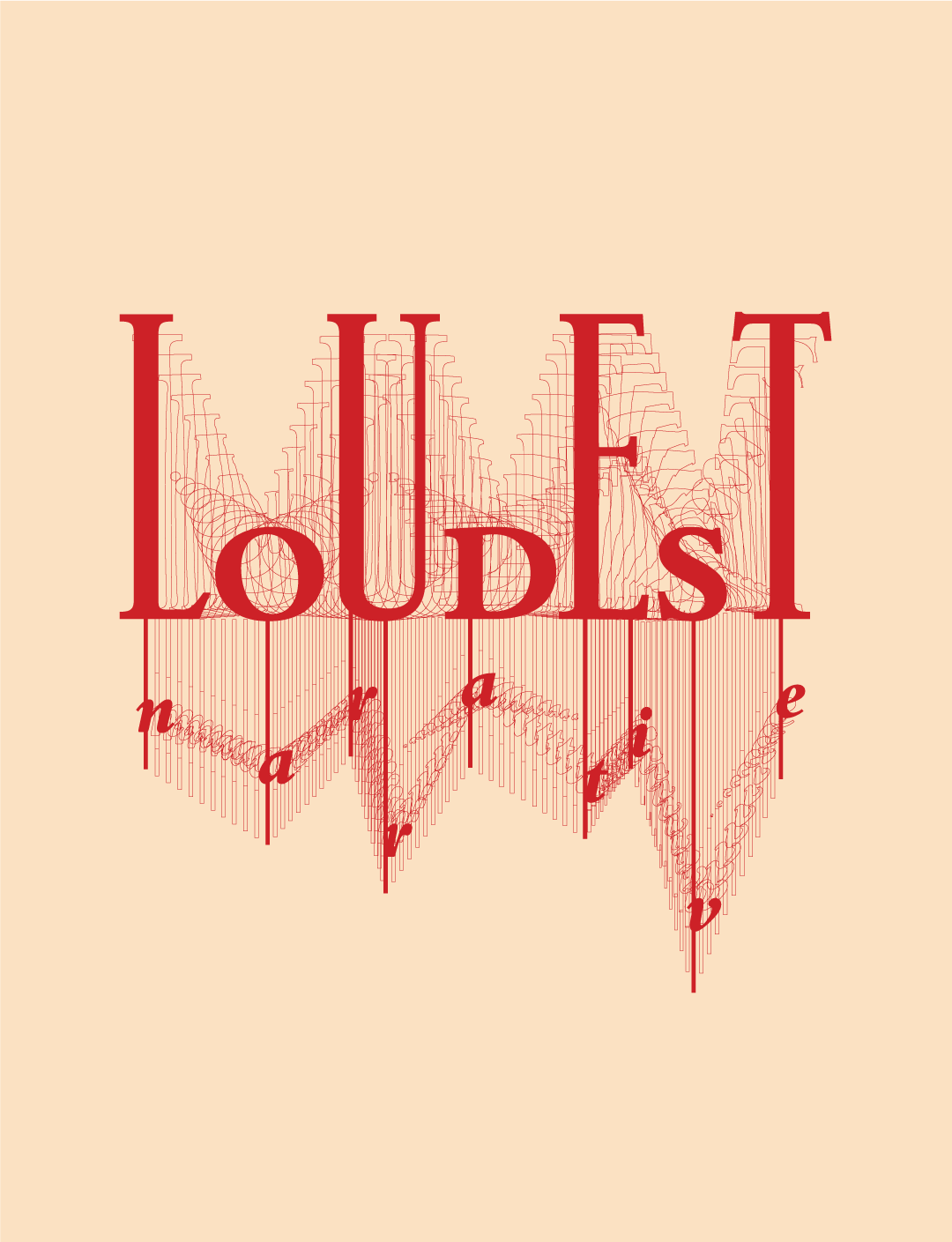 So, you've done the show and as always, we end by asking, what's next?
Well, I'm writing a feature film about YouTube [laughs], not-- it's called Fangirl, it's about a… fangirl. Because the narrative is controlled by whoever has the loudest voice and so we've started to see lots of things from the point of view of a YouTuber right, of say, like, "This is what it feels like to--" and this is all interesting to me, "This is what it feels like to have your private life published" and "I'm burning out, blah, blah, blah" this stuff I've heard a million times from their perspective. No one's telling the perspective of the obsessed fangirl.
I just think the internet is interesting because-- I mean I will say this about YouTube specifically; back when I-- I mean you can write it off as a joke, but back when I got started using Youtube; the kind of people who would bully me for that are now the people who are vlogging their Gucci clothes and it's like, "Fuck you" [laughs]. I'm such a loser! It used to be such a-- back in the day, you can remember it if you go and watch 90's comedies because it's always the geek, lame, like, weirdo characters who are like, on a computer.
Now, everyone's on a computer, everyone's on the internet. You watch these sitcoms and it's like, "I'm on the internet!" "You're a loser!" [laughs] but because of that, people used to be more honest on the internet than they were in real life. It was all their darkest secrets. People had no concept of, "Don't put something online." It was like, all of their weirdest shit on the internet and YouTube was like that too. You had videos of people talking about their intimate love lives, you had people opening exam results on camera, just like, people-- it was so authentic and now, obviously, everyone knows, it's like the most disgusting corporate shill ever, people being paid to talk about how much they love this lipstick. But like how interesting is that, in the space of ten years? The journey, the development from, most authentic, to least authentic is so fascinating. Like, right in front of our eyes and it's also a total microcosm of the internet at large. So, I'm like, I just think it's so fascinating.
But the thing about the internet is, there's lots of people on again who have the voice to control the narrative and for so long, the heroes got to tell the stories on the internet. There's so many people, and I understand this because I went through a year of my life where I had no friends or whatever and all I would do was go online and it's like, there are so many lonely, lonely people on the internet. It's so sad, you can go to subreddits on Reddit of people who struggle to have conversations in real life and they go on there and they support each other and they go, "Today I smiled at the receptionist at work" and everyone goes, "Yay! Good for you!" and they're THAT lonely right and the internet gives us a place to belong, and it's like early on, on YouTube, we were genuinely connecting, and then at some point-- I don't blame these YouTubers, from their perspective they're just trying to have a career but then it becomes, "oh I love you guys, my fans! I love you guys!" and I just thought it would be interesting to right a story about someone, who-- if you're a teenage girl, you're a bit delusional, someone who genuinely believes it because it's so sad, these people are vulnerable but there are people making careers off… people's vulnerable loneliness and it just speaks to, at large, however everyone is, "So disconnected now and social media makes us less connected, bluh, bluh, bluh, la, la, la" [laughs].
I kind of cleanse, I don't really go on the internet anymore, I'm trying to find the middle ground like Goldilocks. I was on it all the time, then I went on it, not at all for two years, like I didn't have a computer and now I'm trying to reignite, because I do love it, it's interesting...
Lorenzo: Do you feel there's a bit of pressure and that you can't really switch off, especially as someone who's trying to promote shows, etc…
Naomi: Yeah, I've got to have some kind of "online presence" [laughs].
Find Naomi on Twitter and Instragram @naomibelet and on YouTube.
Proofreading by Luke Yates. Photography by Lorenzo Princi.