You've been getting and drawing attention from likeminded creators, how have you found using social media and the digital space to grow a business?
I don't know how I would have done it without that. It's amazing using entirely non-traditional marketing. By non-traditional marketing means, I mean I'm not advertising in television, newspapers and magazines and billboards, right? I don't need to do that, but also, that would have been the only way you would do it before. Whereas now, social media has created all these-- a platform for all of these different sub-cultures and niches to come together. And as a business or as a creator or as somebody who's got a product to sell—whether you're a product or a service, you can tap into those niches and those audiences really easily, so that changes the game. I've spent a bit of money on trying different ways of advertising on Facebook and using social media influencers, and just learnt so much from being able to do that.
The entirety of my sales apart from, you know, word of mouth from friends and family who've been really great advocates and supporters and buying the product—everything else, eighty percent of my business, comes from social media. It's insane. Like, it's still at a stage where there's not enough production and scale for it to be a full time gig, but I certainly see a path to where it could be. It would totally work.
Lorenzo: What have been the different approaches to creating content to market Sharetable products, and the relationships with content creators who have supported Sharetable or review the products?
Abdul: I was speaking to somebody who works in this space and they cautioned me on the whole influencer marketing thing. The promise is far greater than the reality. And there's a couple of things that-- first off, when I do-- when I post a bunch of content around a new product launch or its more, sort of, occasional or thematic sort of content, it gets far less engagement than when it's me as the creator of the product and brand providing a story, right? People seem to latch on to that; there's far more engagement both from people I know and people I don't who get really engaged with that. That's interesting.
In terms of influencers and other creators who are either promoting, you know-- they just try hot sauce products and they have massive followings, unless it is like really targeted and providing a really in-depth view of the product, and they've got a really engaged audience; that's when it sort of works. If it's just somebody with a massive following who's just posting pretty pictures and their feed is just full of just pretty pictures-- there's a lot of that and I think there's no real differentiation. And people seem to be wise to that because where I've done that with people who review products and food and whatever, it's provided zero sales. I may have gained a couple of followers and a few likes from it, but zero sales. Where I've kind of engaged with people who told the story, like the recent stuff we did with Fred from Abrakebabra, like, I'm almost sold out. It's insane, so...
Lorenzo: People are seeking the authenticity you mentioned earlier.
Abdul: Yeah, they love that. Which is like, to your other question, how has social media changed the game? It's that. The ability to storytell in a very different way, a much more authentic way, but also for brands like mine to build a relationship with the consumer. Early days, but I think the relationship people are going to build with this brand is going to be very different to Heinz, or Kellogs, right? That's just like a faceless mass-market brand that everyone knows, but you don't love that brand; it just happens to be… part of the furniture.
Whereas my interest is—and I've got this written down on my wall at home—to build the most loved food brand, and that doesn't mean I'm going to sell the most food products, it's just the affinity that customers have with that label and that trademark. They know that this is a great experience, this is a great story, and that it's a positive message.
Lorenzo: What's the threshold between, this is a guy making hot sauce and then, this is Heinz? How do you balance that out?
Abdul: The tipping point of where you now have become so big-- I think it's being cognisant of that as you grow because-- we were talking about Gary V(aynerchuk) earlier. He started out as this brand in and of himself, and a lot of his content was him talking to the camera and that's where a lot of his followers came from, the message he was selling. Now it's very curated and edited-- there is rarely now a piece of content where he is talking to the camera.
Lorenzo: Yeah, when you get to the point where you have a production team trying to make it look like you just got your phone out and started recording. That's probably the tipping point.
Abdul: [Laughs] Yeah, and how does that translate to a food brand? I guess the question is: how do you remain authentic as you grow and as you get to that point? And I think it just needs to be part of the strategy because otherwise, you're right, you become just another logo on a shelf.
"In terms of how do I actually learn about the product itself and about the market and about my market, and how do I scale that? I can only do that if I actually put a product in market."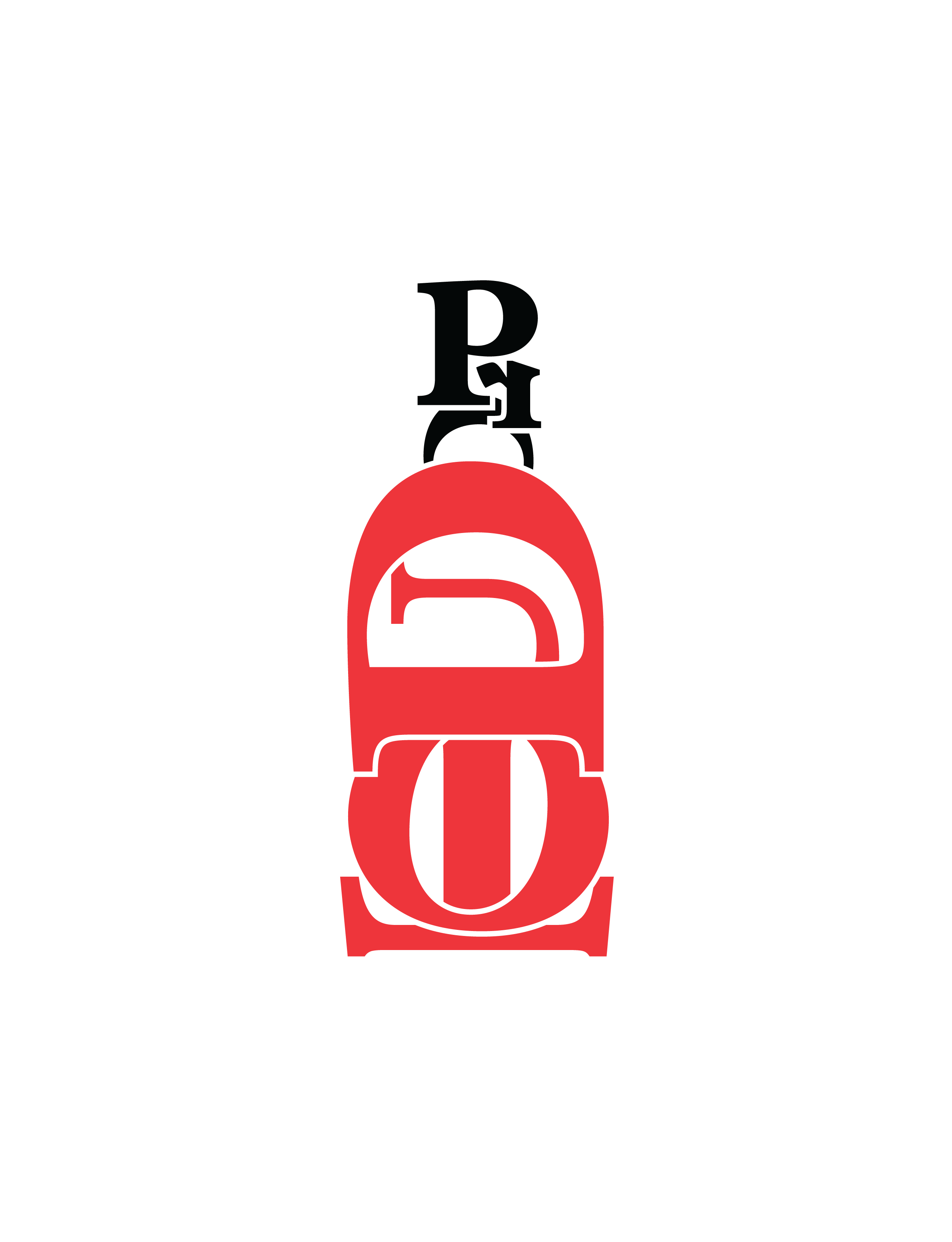 Have there been particular challenges or benefits running through this process during the COVID-19 pandemic? Actually getting a product into people's homes, or has there been an opportunity?
Covid was a catalyst for even starting this. The pivot in the business was also because of Covid. Originally, when-- like December, January-- December 2019, January 2020 before Covid, we were talking about Sharetable as the media outlet, the podcast, the YouTube channel, the Social Media channel where we're kind of reviewing and making food and recipes, going to restaurants [laughs] and not paying [laughs]. That whole thing.
So first of all, Covid brought that degree of uncertainty. I was like, "How the fuck is that going to work when everyone's closed and shut down?" And the last thing on a restauranter's mind is, "Oh let's go do another podcast." [Laughs] You know, (asking them) "How did you start out?" And, "Now we're closed…" And I think there still would have been some great stories that came out of it, but in reality there was opportunity to go, "Alright, can I do something different with this brand?" Covid was the catalyst in that instance.
In terms of how you get the product to market, I suppose it helped in that I guess the beta, as we said, or the MVP in the first instance, was always going to be through an ecommerce channel, right? "Could I take what I know about digital products and platforms and channels to solely operate a sauce business?" Knowing that this is going to be an opportunity where retailers were previously seeing nine, ten, eleven percent of their sales going through ecommerce and now seeing a massive jump to thirty, thirty-five percent, you know, sales coming through digital. So Covid has created these opportunities; this economy where consumers are now more likely to transact online. And so, getting people used to ordering hot sauce online is now not a stretch. So it provides me with an opportunity to do that. Not that that would be the entirety of how I operate the business, you know, I'm talking to retailers now in terms of getting into supermarkets. That's always the goal, to get on the shelf, but to be able to sell a product through my own channels-- there are a lot of things that I can do in doing that, which I couldn't do if I was selling through, solely a retailer.
Lorenzo: You've been able to start on your own terms?
Abdul: Yeah, the first iteration of my product-- it's a non-pasteurised hot sauce and I did that intentionally because I wanted to sell a fermented product, I wanted that probiotic quality, I wanted that to be a differentiator. You know, when you are talking about the hot sauce market, that had to be what I was doing. I couldn't have done that through a retailer because the moment I say, "It's not pasteurised", I would have to store the product in a cool environment, that would have to sell it out of the fridge. There's no way they'd want to speak to me if it's not shelf stable and so I'd have to go through all of that, and I'd never get a product to market in that way.
Selling it through-- on my own terms, I'm able to do that, I'm able to experiment. Again, going back to food standards and everything in check, but able to sell something that's a little bit unique as a differentiator.
"I wanted to sell a fermented product, I wanted that probiotic quality, I wanted that to be a differentiator."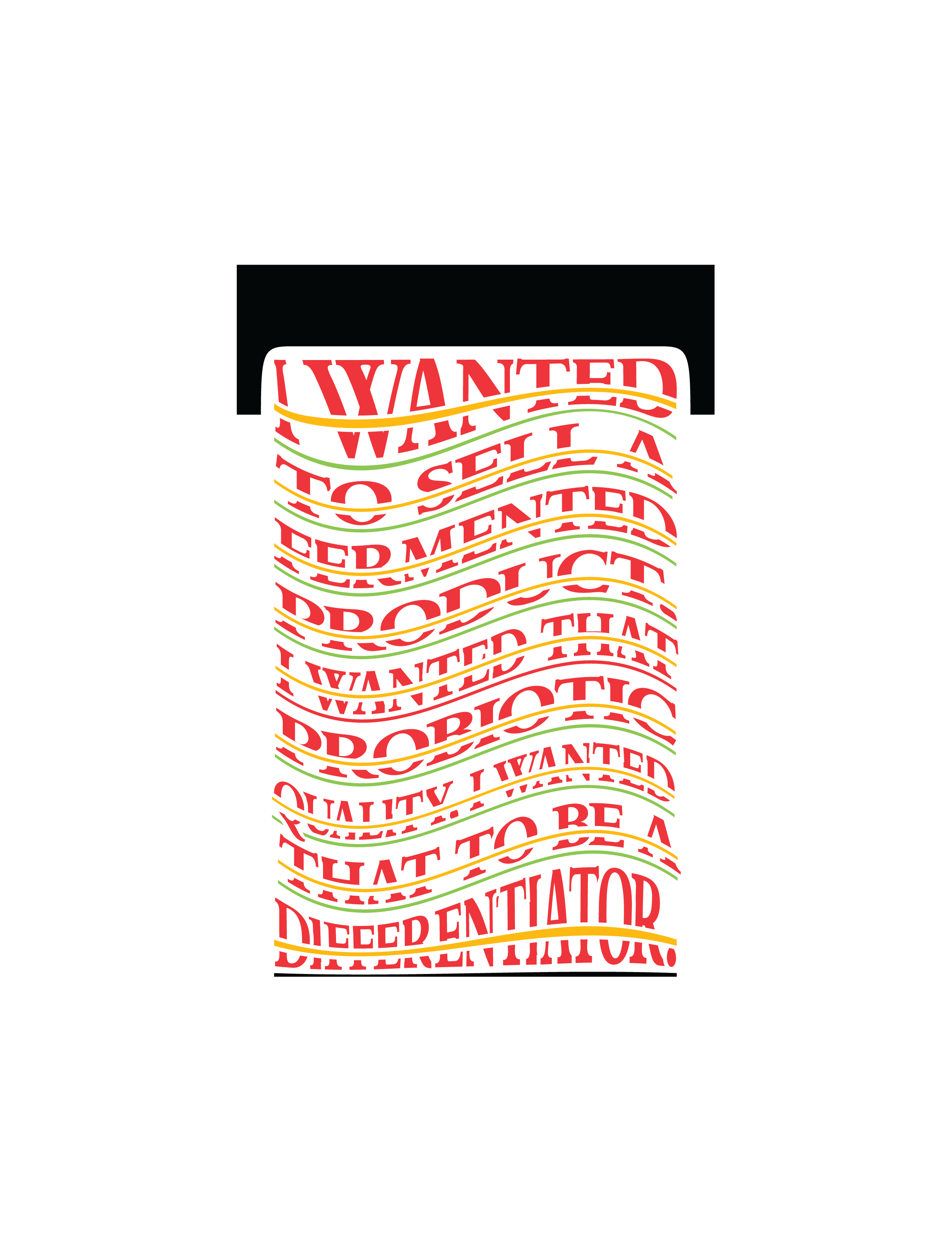 We've discussed that you work in the corporate sector, which requires a lot of stakeholder management and the creation of business cases. The idea of creating a Hot Sauce would be a hard sell in that environment. How have you found doing your own thing with Sharetable, what has it enabled?
I've got no stakeholders [laughs], I don't have to deal with any of that shit, so I can-- for me it's a playground, it's a theme park—I can play, I can experiment, I can do my own thing. However, the corporate job-- most of what I've been doing for the last five years is building new products in new teams, new businesses, in a very conservative business, and so if you think about that, I've gotten very attuned with what are the constructs of a good pitch. Like, what are all the things that you need. What are all the T's that need to be crossed, what are all the I's that need to be dotted. Like, what are all those things?
So, applying that level of rigour and diligence to then going, "Right, so if I was going to do a hot sauce product, how would I ensure its success or mitigate its failure?" Right? Knowing that it's a hugely saturated market but that product strategy nous that I've built in the corporate world, being able to go, "Right, is there still a niche? Is there still a gap in the market for me to step into first and foremost, secondly, even if there isn't, is my product differentiated enough for me to be able to do that?"
Like, it's a saturated market but I guarantee 99.9 percent of those guys aren't doing a good job and I can do it better. So there's, you know, a mixture of the analytical, but also the gut feel.
Lorenzo: Maybe that's what it is, at the end of the day, you can look at it and just go: "At worst I'll have a bunch of hot sauce I'll be eating for a while."
Abdul: Not a bad thing!
Lorenzo: What you've just described can be applied to a lot of ideas that get lost. What stops this sort of genuine innovation when you think of the conservative nature of some businesses as you mentioned? Does there always need to be that element of gut?
Abdul: There has to be. Like it's always a question of-- you've got the two polarities: super-analytical, super-gut feel. Whenever I've done one of those personality tests, I definitely sit more on the 'gut' side. Definitely some analytics but, you know, I'm probably learning towards, "Go with your gut." And I think that comes with a degree of fearlessness. Like, what's the outcome, what's the endgame, what's the worst that could happen?
Be it in my corporate job, or here, like, we're not saving lives, to use that old world adage. However, you have to get to a certain point where you go: there are only so many answers that we can yield out of doing-- being analytical-- trying to source all the answers from the macro market, looking and quantitative and qualitative data or whatever it is, but at the end of the day, if you feel passionately about something, you can make it work. No matter what it is, corporate or in personal business. There's a degree of belief that I can actually do something different.
Lorenzo: I guess, there's a difference between wanting to actually create something, regardless of whether or not there is some external gain from it. The difference between, "I want to make a hot sauce" and "There might be something in hot sauces."
Abdul: The other part of that—because that triggers a thought for me—is: the endgame may not be a hot sauce, right? The most exciting part of it is the entry. The fact that-- no fucking idea about FMCG, food businesses, hospitality, that whole industry apart from being an enthusiast and eating out a hell of a lot [laughs], but to be part of that world and to step into it, to explore, has so much value. So the first product may be super successful and, you know, touch wood, has been really successful, the endgame may not be a hot sauce. So many opportunities and different conversations have come out of this one venture. So, I know for a fact that what I do on day one is not what I'll be doing on day ten. It's the opportunity, it's the unknown, what's over the horizon, and so just keep going forward.
What's next for Sharetable or what's the big picture for Sharetable?
I think-- I'll answer in a couple of ways. First off, in the immediate future. So as I said, wrapping up the beta and the wrap up of the beta comes with selling out of product (stock) basically. But I have a list of things in terms of changes that need to happen to the product, and that's from a brand perspective, marketing, the recipe itself; some minor tweaks there.
We're going to have a shelf stable product in the next phase and we'll be in supermarkets, and so that's really exciting things coming there.
And then, once that's done, I think bringing somebody on board to sort of help from a scaling and distribution perspective, and getting into more supermarkets, more scale, more production. Bringing on a manufacturer as opposed to doing everything myself, which I am now, so it's going to need some real investment. And then beyond that is: okay, once the product is humming, the question for me, and the exciting part of that is, "Where are the adjacencies and the other things that you can do with building a brand that people love?" And so is that, you know, when you think about hot sauce, you think about hot wings, you think about tacos, all the great things that hot sauces go with. So, the taco truck, the wingstop, all of these great things. Exploring that, be it through partnerships, be it through pop-ups and tactical events, and really tapping into this audience and that fanbase that's really starting to build now.
And so, that's kind of-- and like I said, the most exciting part of that is leaving it open to see what's on the next horizon beyond that. "Okay, now you've got one product, you've got some other things that you're doing in the market-- is it Olive Oil? How far can it go!" Another saturated market [laughs], pardon the pun.